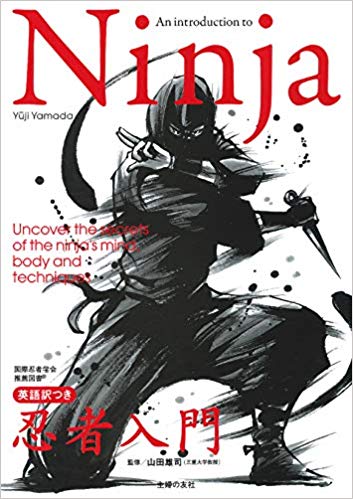 This is the official text of the "Nindo" introductory exam.
This is a book that Professor Yuji Yamada supervising the "Yo-nin" Course of "Nindo" reflects the latest ninja research results.
Ninja are introduced in both English and Japanese. Readers can refer to the Japanese to see ninja-related words and kanji characters.
Learn the secrets of the ninja's mind, body and techniques, how weapons and tools were used, famous ninja from history and how ninja lived day to day.
[Contents]
・Shinobi "忍"(Who were the real ninja?/Mentally sharp ninja/etc.)
・Spilit "心"(Ninja guidelines: The correct mind/Ninja disposition/etc.)
・Skills "技"(Ninja tools/Ninja clothing/etc.)
・Techniques "術"(Undercover and non-undercover ninjutsu/Knowledge etc.)