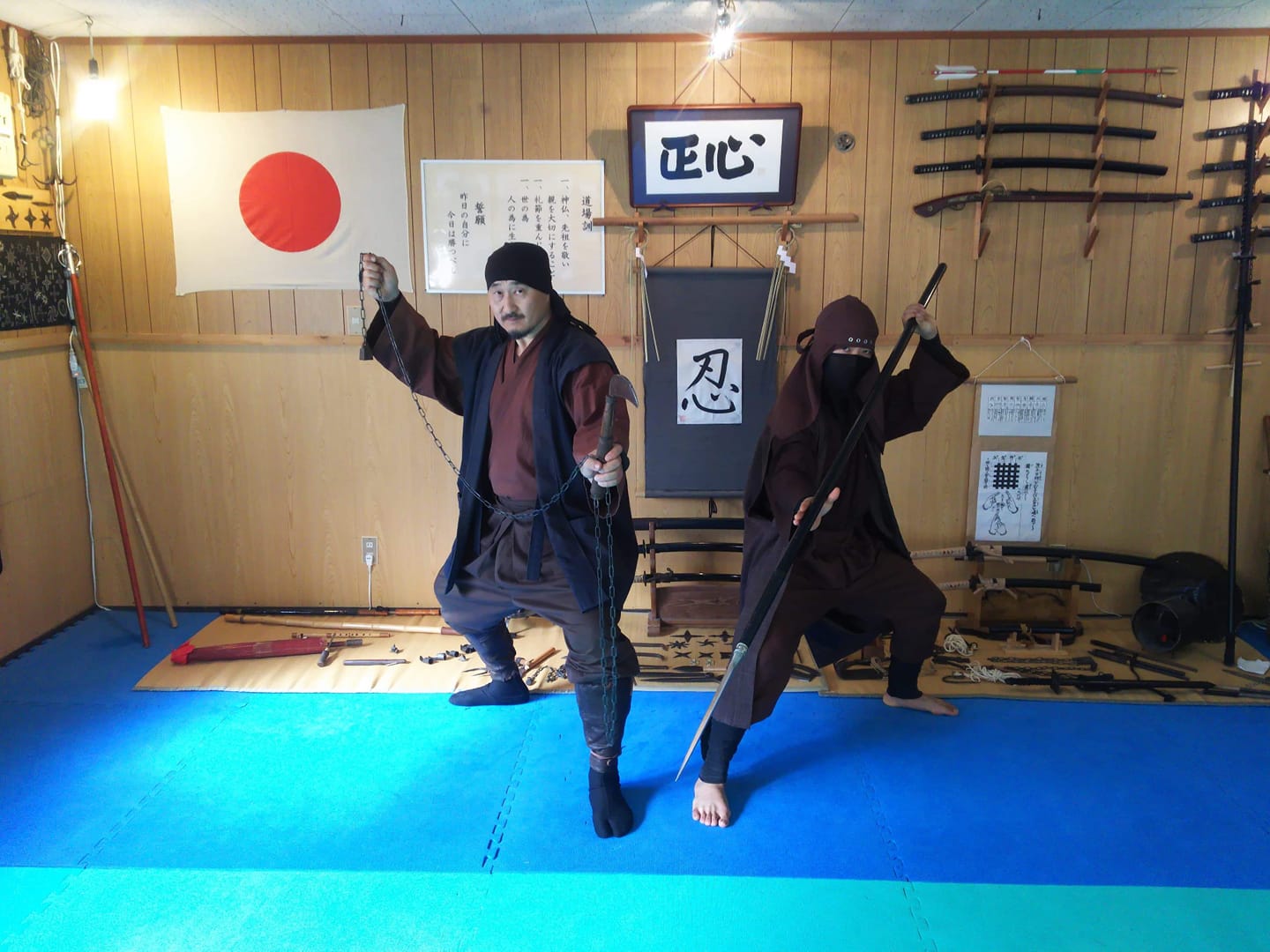 Practice place
Yokohama-shi Asahi-ku Koharu-cho 1306-8
Practice date
【Apr】
1st, 2nd, 4th Saturday
10:00~12:00 am.
(Ninjutsu and Bujutsu 1-hour each)
fee
【First time】

・Membership fee:

8000yen

(

Fee included

)

・Sports insurance (yearly):

Adult fee 

1850

yen、children's

fee 

800yen
* When you participate in the lesson of [Shiki no Mori Ninjutsu Dojo] for the first time, Membership fee of [Shiki no Mori Ninjutsu Dojo] is necessary separately.
If you are already an introductory person and want to receive [Nindo] training, pay a fee for per lessons.

【Every

time】

・In-nin lesson : 3000yen 

per lessons (Student fee:2000yen)


・We also receive your consultation on private lesson.


Private Lesson : 

6000yen per hour
【Others】
If you would like to add classes other than [In-nin], please click following address.
http://yamatoryu.daa.jp/pg95060.html
Ninja teacher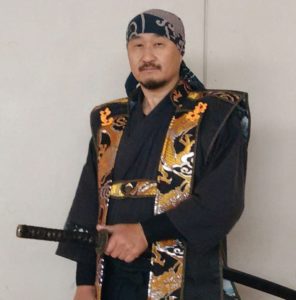 Jube Yamato
From 1961 / Kanagawa prefecture
Yamato Shindenryuu / Yamato Budo Soshi / Imperial Sword Martial Arts Association Yokohama Branch Headquarters / Iga-ryu Shuriken The Championships (6th, 8th) Champion
Began practicing martial arts since age 9 and practicing swordsmanship, iaigaki, jiu-jitsu, kempo, stick surgery, shuriken technique, archery, aiki, ninjutsu, qigong, maneuvering etc for many years. Currently I am teaching as a martial arts "Yamato Cartoon flow Yamato Bodo" to organize the arts and policies such as old martial arts and ninjutsu which I have gained and to convey the heart of Japanese.
WEBSITE