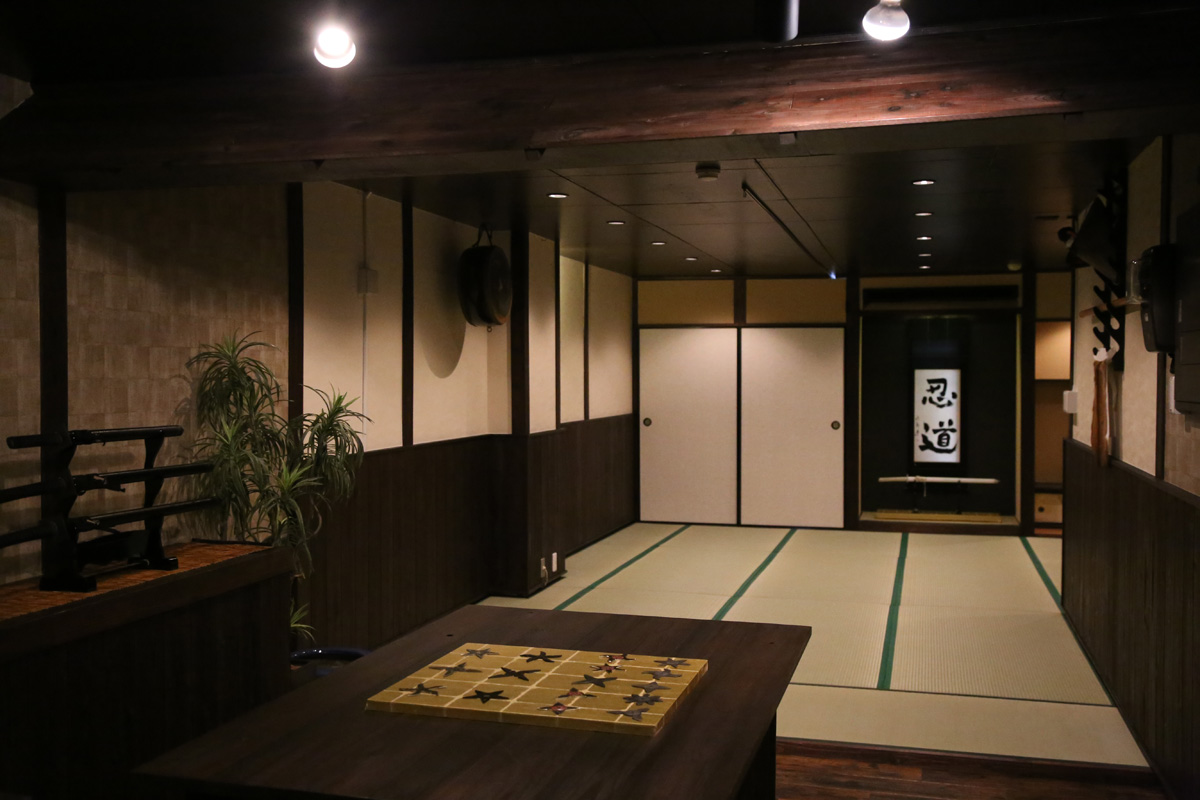 Practice place
NINJA DOJO and STORE
2F 528 Hakurakuten-cho, Shimogyo-ku, Kyoto, Japan
600-8422
Practice date
We will adjust for you at first, so please contact the master or our secretariat.
Ninja teacher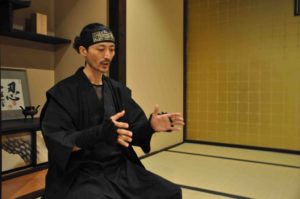 Izo Ichikawa
From young age run round the field at the mountain of Iga and train physical abilities and senses.
He experienced various kinds of sports such as soccer, baseball, land (javelin), basketball etc. From high school, he was devoted to art and creative, and he has a creator history of 17 years. Karate way, Iaido, Ninjutsu etc. Martial art history 9 years.
He also learned Sencha, also enjoyed Japanese culture, sponsored cultural workshops and experiences.
Following Ninjutsu practice, ninja research, field work in the area related to ninja, workshop overseas, Ninja DOJO and STORE is opened utilizing creators, sports, martial arts, Japanese culture and English skills. Become a ninja culture evangelist.
Contributing to Iga, eventually Japan's tourism industry and cultural succession, spreading the spirit and wisdom of Japanese to the world, and contributing to world peace and a rich life.
Website